Learn languages with Emma in kindergarten
Kindergarten teachers are often enthusiastic about their work. They have a big heart for the children they work with and help them lay the foundation for their further learning path. Learn languages with Emma supports those teachers in doing their great job and monitoring their pupils.
The app Learn languages with Emma can not only make educational contributions to the language development, but also indirectly in math skills. Learn more about the importance of the Four stroke of Verhallen to the Teachkidslanguages learning process.
Vocabulary app for toddlers
Learn Languages With Emma is an extensive vocabulary game that teaches prescholars and kindergarteners 500 words in 8 different languages. This app is the perfect solution for those struggling with speech development delays or vocabulary uptake.
Parents and caregivers can easily download the app on a device and provide their children with access at home. What is taught in kindergarten can be further practiced with the app at home.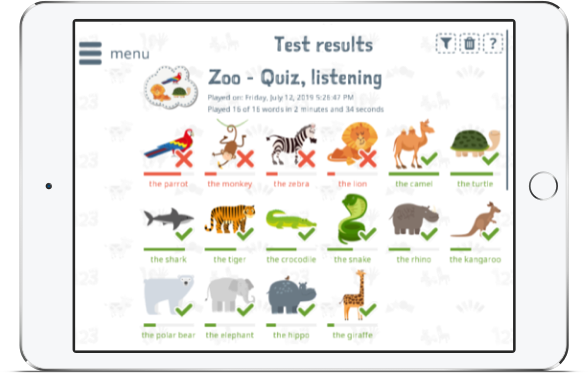 Reviews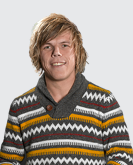 Sander uses the apps in the classroom and has written a review about it.

"Easy to operate, children receive positive feedback, clear voices and many different words. If you want to teach young children a new language, I definitely recommend this app!"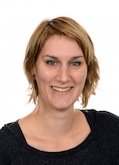 Eline uses the app to teach the children of migrants the basics of Dutch.

"I am mainly working with NT2 students as well as children who cannot speak Dutch at all. Especially for toddlers, it works so well!"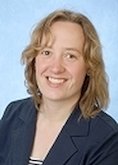 Eveline uses the app in the classroom, and has written a review of our app.

"I think this is a nice app to work with when teaching preschool children English. The themes that have been chosen are very appealing to toddlers."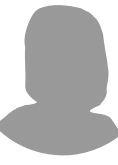 Mandy has written an evaluation of our app in the COS magazine.

"The feedback that the student receives in all of the games is clear. The student positive feedback if he / she is doing something right. You can also clearly see when there is a mistake. This allows them to experience for themselves whether they are doing well."
The importance of Teachkidslanguages for the Four Strokes of Verhallen
According to Verhallen, a Dutch vocabulary expert about the Four Strokes, especially children in first grade learn many new words. Those words are easiest to understand when they connect with a context that children already know. An insufficient vocabulary can lead to poorer math skills and trouble remembering new words. The app Learn languages with Emma can help closing that vocabulary gap to help toddlers catch up. After all, the app teaches 500 from the BAK list. The app as support for the "four-strokes" of Verhallen:
Stroke 1. Roughing
Stroke 2. Semantize
Stroke 3. Consolidate
Stroke 4. Check
The app automatically checks the answers of the toddlers and gives positive feedback on what they already know. The given feedback is in their native language. Polish children who learn Dutch see the feedback in Polish, which makes it easy for their parents to understand as well.
Preschool children with intellectual disabilities also learn with Teachkidslanguages
Children with Down's syndrome or other intellectual disabilities can really enjoy playing with the app: "Our son with an intellectual disability is learning a lot! His vocabulary greatly expanded. "(Anonymous) As a teacher, it is worth trying this app out in your classroom!
The app in practice
Tips for putting Learn languages with Emma into practice:
For children who arrive at school with a language deficiency.

For children who have moved from abroad and will have to learn Dutch.

Classroom on the IWB, for example with the introduction of a new theme.

Extra challenge: children who lead the way can use the app to build up their foreign language vocabulary, such as English, French, German, Spanish or Polish.

For children at home: parents can easily install the app on their phone or tablet and let them practice at home.
Try our apps for free!
You can try out our app for free. The Free Edition has more limited options than the Pro Edition. Choose a language and view the options.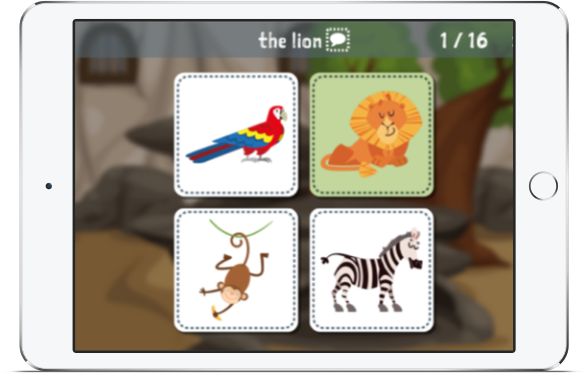 Strengths of Teachkidslanguages
Excellent pronunciation, because it is spoken by native speakers
Excellently translated by professional translators
Playful and therefore stimulating
Multilingual
Affordable
Easily accessible with a tablet
Results are automatically recorded
Start helping children even better!
Experience the many benefits that our app offers to in the class!
The instructions for parents can be printed out and given to parents to install the app at home.